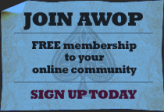 Niklas Heinecker Online Pokers Biggest Winner of 2
Niklas Heinecker Online Pokers Biggest Winner of 2013. The race to become the biggest online winner of 2013 was a contentious affair for nearly nine months.
The race to become the biggest online winner of 2013 was a contentious affair for nearly nine months. Both Alexander "PostFlopAction" Kostritsyn and Kyle "cottonseed1" Hendon both held the lead at one point before inexplicably opting out of being tracked — a phenomenon addressed in a recent op-ed titled The Problems of Opting Out from Online Tracking.

From there it was time for Viktor "Isildur1" Blom to top the leaderboard. The Swede's volatile playing style saw him quickly swing from up more than $3 million to down on the year, which opened the door for Niklas "ragen70" Heinecker to take the lead. The young German, who finished sixth in 2012 with $1,640,967 in winnings, never looked back as he went on to win $6,190,599 in 65,577 hands this year.
Biggest Online Winners of 2013

Player Sessions Hands Winnings Profit Per Hand

Niklas "ragen70" Heinecker 506 65,577 $6,190,599 $94.40
Ben "Bttech86" Tollerene 1,358 117,730 $2,996,585 $25.45
Alex "IReadYrSoul" Millar 300 32,976 $2,036,159 $61.75
Hac "trex313" Dang 846 80,869 $1,886,417 $23.33
"no_Ola" 1,167 107,674 $1,849,293 $17.17
"Odd_Oddsen"* 2,083 113,199 $1,805,454 $15.95
Patrik "FinddaGrind" Antonius 901 62,441 $1,764,977 $28,27
"Tight-Man1" 154 13,157 $1,1448,413 $110.09
"proudlikeagoat" 256 26,817 $1,391,472 $51.89
Isaac "luvtheWNBA" Haxton 297 26,571 $1,051,218 $39.56

*Indicates PokerStars

According to HighStakesDB, Heinecker avoided the virtual felt for the first three months of the year, and when he finally logged on in April he began by dropping a couple hundred grand. He hit a small heater in May and June, but proceeded to give it all back in July. It was at that point he kicked things into high gear and began adding millions to his bankroll.

Most of his winnings — $4.19 million to be exact — came from the draw games, while $2.15 million more came from no-limit hold'em. He also added a small $32,540 playing 8-game and actually lost $166,300 playing limit hold'em.

Here's a month-by-month look at Heinecker's running total:
Heinecker's Race to the Top

HeineckerHeinecker

Month Heinecker
January $0
February $0
March $0
April -$225,330
May +$464,650
June +$578,340
July -$34,880
August $2.28 million
September $2.93 million
October $3.21 million
November $5.37 million
December $6.19 million


Here are some other odds and ends regarding the online winners of 2013:

Tom "durrrr" Dwan who recently parted ways with Full Tilt Poker, finished the year with $750,625 in profit that came from 68,144 hands over 643 sessions.
"Odd_Oddsen", who did an interview with PokerNews earlier this year, was the biggest winner on PokerStars. Moreover, he also won on FTP to bring his yearly winnings up to $3,654,747.
Ben "Sauce1234" Sulsky, who was 2012's biggest online winner, was the sixth-biggest loser after dropping $1,473,088 in 64,259 hands over 597 sessions.

Speaking of the losers, no one had a worse year than Gus Hansen, who lost a heart-wrenching $8,461,472. Hansen nearly doubled his volume from 2012 when he was the second-biggest loser after dropping $3,204,539 in 63,686 hands over 414 sessions on FTP (he was actually the year's biggest loser if you combined his $1,093,446 loss on PokerStars), but as you can see it did him little good. The "Great Dane" is now online poker's all-time biggest loser with $14,891,778 in losses.

Speaking of all-time players, Phil Ivey is online poker's biggest winner of all time with $19,242,744 in profit. That'd be even more if not for a detrimental 2013 when he lost $2,441,773 in 76,301 hands over 1,098 sessions.
Biggest Online Losers of 2013

Gus HansenGus Hansen

Player Sessions Hands Losses Loss Per Hand
Gus Hansen 1,627 171,743 $8,461,472 -$49.27
"MalACEsia" 292 42,742 $3,773,524 -$88.29
"samrostan" 757 82,945 $3,467,195 -$41.80
Phil "Polarizing" Ivey 1,098 76,301 $2,441,773 -$32.00
"punting-peddler" 870 89,273 $1,714,545 -$19.21
Ben "Sauce1234" Sulsky 597 64,259 $1,473,088 -$22.92
"patpatpanda" 824 83,494 $1,330,885 -$15.94
Scott "mastrblastr" Seiver 115 13,750 $1,220,399 -$88.76
Rui Cao 374 44,208 $1,064,351 -$24.08
"davin77" 1,380 140,368 $1,037,057 -$7.39


While that wraps up the play from the high-stakes online world for 2013, there is plenty more blood-pumping action to be had in 2014. It'll only be a matter of time before the chips start flying once again, so stay tuned to PokerNews all year long to see how poker's virtual juggernauts are doing.
---
Other Recent News
27/03/2014
Californian Indian Tribes Keen to Keep PokerStars
Californian Indian Tribes connected to the California Tribal Business Alliance announce that they are keen to oppose any legislation that will allow PokerStars to open up for business in America's most populous state. More

---

19/03/2014
Whats It Like to Earn a Living Through Poker?
I have played poker on the professional level for the better part of the past seven years. I have pursued other endeavors (an undergraduate degree, writing a book and various columns, pursuing an acting career, consulting a few online startups, traveling More

---

14/01/2014
Genting Poker Series Nottingham Main Event
The record-breaking Genting Poker Series Nottingham Main Event came to a thrilling conclusion in the early hours of Monday morning when Michael Richardson defeated Simon Deadman heads-up to become the final GPS champion of Season 2 More

---

08/01/2014
Fabian Quoss Wins the 2014 PCA High Roller Event
The ever-dramatic first event of the 2014 PokerStars Caribbean Adventure has officially reached a conclusion. Fabian Quoss Wins the 2014 PCA High Roller Event. More

---

06/01/2014
Niklas Heinecker Online Pokers Biggest Winner of 2
Niklas Heinecker Online Pokers Biggest Winner of 2013. The race to become the biggest online winner of 2013 was a contentious affair for nearly nine months. More

---

05/01/2014
Brits Dominate The Sunday Majors
British poker players continued their domination of the online poker scene with some scintillating performances at the virtual felt in this week's Sunday Majors. More

---

20/11/2013
Genting Poker Series 2014
Genting Poker has released the dates for the third edition of the increasingly popular Genting Poker Series (GPS III). Running from February to December 2014 More

---

10/11/2013
GUKPT 2014 Schedule
The 2014 GUKPT features 10 legs, a Grand Final and the increasingly popular Goliath tournament. Gone are the Stockton, Portsmouth and Bolton stops and in come three new additions that are sure to be a hit with the GUKPT customers, Edinburgh, Leeds and Car More

---

09/04/2013
Ray Bitar Full Tilt Poker founder
Ray Bitar, the online poker tycoon who ran the worlds second largest poker site from servers in Guernsey, has abandoned his defence against criminal charges brought by US prosecutors, striking a plea bargain as he awaits a heart transplant in California More

---

15/02/2013
44th ANNUAL WSOP SCHEDULE ANNOUNCED
World's Biggest, Richest, Longest-Running and Most Prestigious Poker Series To Run May 29 - July 15, 2013 at the Rio® All-Suite Hotel & Casino in Las Vegas More

---